Our Team
---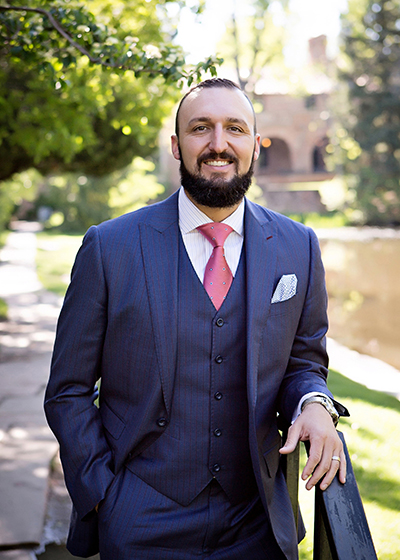 Brandon M. Strope, MBA, ChFC®, CLU®, CLTC®
Founder & Managing Director

Office 720-550-5722

After growing up in Longmont, Colorado, Brandon followed his high school sweetheart to the University of Louisiana at Monroe. Both Division I athletes, Brandon and Amanda were married in 2007 while completing their MBAs. Through a turn of events that only God could design, Brandon had the opportunity to become the Head Men's Golf Coach at ULM, challenging him to take on a big responsibility at a young age and introducing him both to his problem-solving, entrepreneurial character and his passion for building into those around him.

Also, in 2007, Brandon first joined Northwestern Mutual as a college intern, where he would finish a three year "test drive" of the financial planning career as a Top 10 intern in the country. In 2013, he became one of the youngest Managing Directors at Northwestern Mutual, a role that in effect places Brandon in a CEO role of the office in Boulder. He and his team passionately serve their clients while also selecting, developing and empowering advisors as they launch their careers in financial planning.
---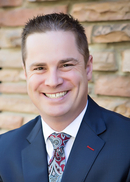 Andrew Christie, CFP®, RICP®
Partner

Mobile 720-470-7173

At the center of Andrew's whole world are two people: his beautiful wife and his sweet, young daughter. Before joining our team in 2014, Andrew knew how important financial security was and would continue to be for his young family. He was introduced to Brandon and quickly went from acquaintance to client to Northwestern Mutual advocate. He is an invaluable resource to our clients and our firm.
---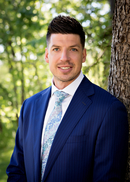 Phillip W. Schell
Partner

Office 720-562-4643

After six long and rewarding years as a counselor at a detention center for at risk youth, Phil found himself exhausted. While he had never considered a career in finance, he knew that intentional relationships had always been at the center of his life. Joining our team in 2014, Phil leverages this new platform to drive impact beyond himself in powerful ways. He brings energy and heart to our office and his clients every day.
---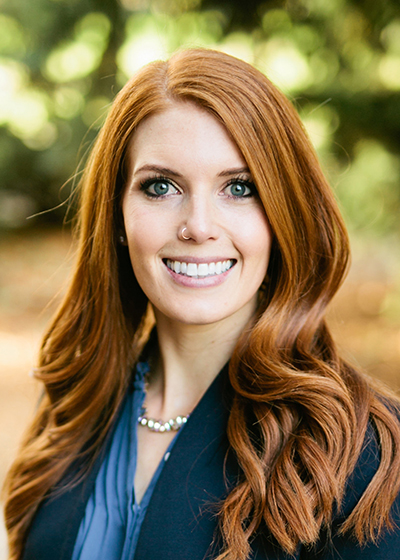 Amanda C. Strope
Chief Operating Officer
Office 303-442-3800

Married to our fearless and energetic founder, Amanda helps keep the trains running on time in our firm. Amanda holds a Bachelor's Degree and an MBA from the University of Louisiana Monroe where she was a 4 year captain of the soccer team. A true leader in all aspects of her life, she has played various roles in our firm since joining in 2010 - we truly couldn't imagine doing business (or life) without her.
Toni Lyrae Sarazen
Director of Client Relations
Office 303-442-3800

If you're a client of our firm, you've likely experience Toni's warm spirit, caring personality and impressive attention to detail. Since joining our firm in 2015, Toni has brought tremendous energy to our team. Finances aren't always that exciting, but Toni ensures that each of our clients and partners has a great experience. If you need attention from our team and not sure where to go, Toni is always your best first step.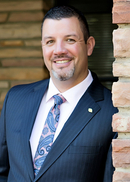 Mike Faulhaber, CFP®, CLU®, CASL®, CLF®, RICP®
Financial Planning Specialist
Office 303-390-5806
Fax 303-442-5234

Born and raised near Vail, CO, Mike joined the Marine Corps Reserves, where he completed six years, including a tour in Iraq in 2003. Shortly after his return, he joined Northwestern Mutual, where he has held roles in compliance, training & development and as a financial advisor running his own practice. Mike is a Certified Trainer, Certified Life & Business Coach, CFP® (CERTIFIED FINANCIAL PLANNER™) and holds over six other designations and certifications in our field. His background, knowledge and commitment to be a catalyst of encouragement inspiring other to align and unleash their potential make him a great addition to our firm.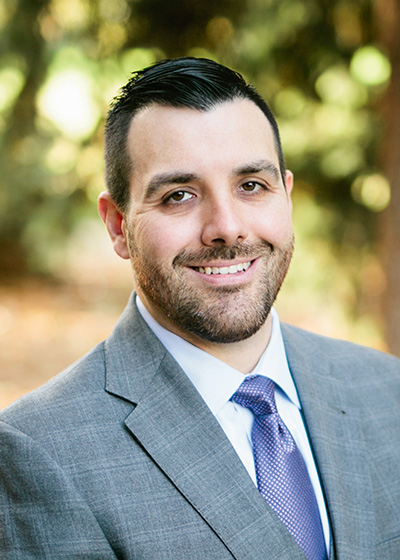 Charles P. Faulhaber, CFP®, CLU®, ChFC®, CASL®, RICP®
Portfolio Advisor
Office 303-442-4025

Joining Northwestern Mutual in 2006 and teaming up with our founder in 2010, Charles is passionate about providing our clients with the planning and portfolio strategies to achieve freedom, excitement, and security in their financial lives. A student of our constantly evolving industry, Charles is a CFP® (CERTIFIED FINANCIAL PLANNER™) professional, the premier designation of excellence in our industry, in addition to holding four additional designations. We are grateful for both Charles and his beautiful wife, Erica.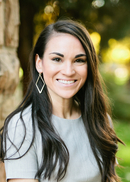 Casey M. Dutton
Associate Financial Representative
Office 303-442-3800

A Texas A&M graduate and native Texan, Casey's passion for the outdoors brought her to our mountainous backyard in 2017. Her commitment to inspiring our clients to action on their journey to financial freedom is nothing short of inspiring. Dedicated to her own personal growth as well, Casey loves cooking and enjoying the outdoors with her husband, Tim, and their dog, Molly. Her love for her own family makes us so grateful she is part of ours.